Recyklomat
Smart RVM
Polish technological thought
Built with the latest technology. Compact design, intuitive non-contact operation and LED display for broadcasting advertising spots and educational films.
Smart RVM recycler for 3 fractions (PET bottles, aluminum cans and caps). Versions for internal and external use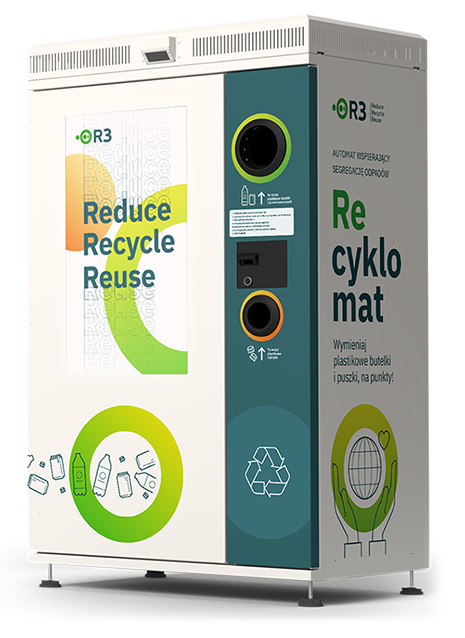 What distinguishes Smart RVM?
IDENTYFICATION BY CODES
MULTIMEDIA LED DISPLAY
SEGREGATION INTO 3 FRACTIONS
CONTACTLESS SERVICE
EFECTIVE CRUSHING
UV-c LIGHT DISINFECTION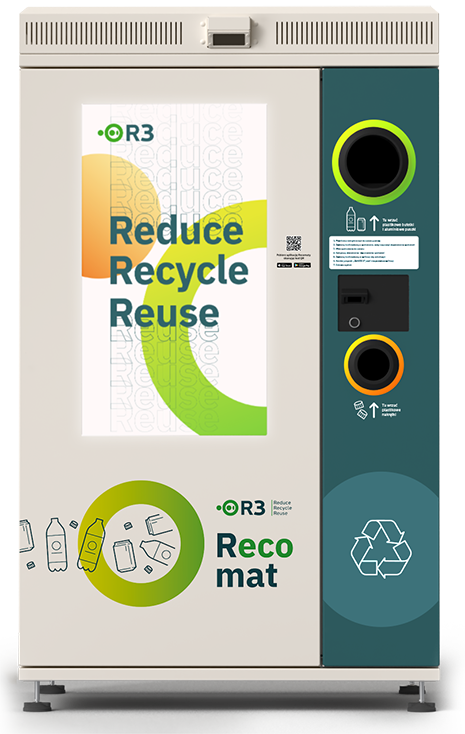 Smart RVM/I
INTERNAL USE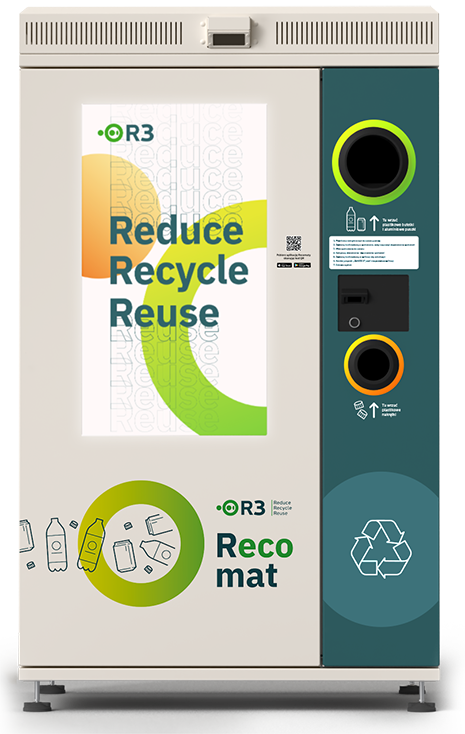 Smart RVM/O
EXTERNAL USE
Make Recyclomat a part of your
eco-project
● personalize the slot machine and manage the content on the screen;
● build your PR, support CSR activities
● get paid for promotion and advertising
● broadcast educational spots
● promote your brand

SERVICE
Warranty and post-warranty service at the installation locations of recycling machines, conducted by authorized service points.

WARRANTY
Hassle-free use thanks to the manufacturer warranty for both hardware and software.

QUALITY
Full professionalism, flexibility of services and high product quality are a guarantee of system reliability.
Any questions?
Contact us